The picture shows a large group of adults and children in their Sunday best, many wearing straw hats, and some holding bouquets of flowers. It has the following message on the back:

Willie and Louis taken at the Sunday School Outing, 1912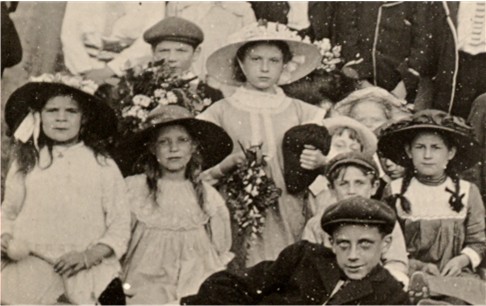 Of course it could be anywhere but the photographer is Harry Cull, 169 St Albans Road, Watford.

One of the problems with identifying such pictures is it may well have been taken on a day excursion of a London Sunday School - See Bricket Wood.
If you can identify the group, and the names of any individuals please tell me.