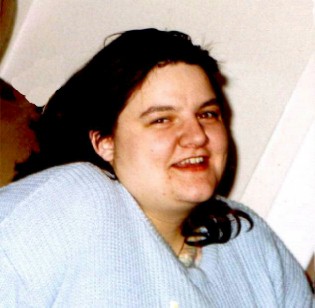 Tributes to dog lover
by Andrew Worderi
THE family of an Aylesbury dog lover have paid tribute to her after she was found hanging in a toilet at the Tindal Centre on her 35th birthday.
Members of staff and Two Shires paramedics tried to revive Belinda Reynolds but she was pronounced dead at Stoke Mandeville Hospital in the early hours of Sunday morning.
Miss Reynolds, who was being treated at the rehabilitation unit for depression, had been celebrating her birthday on the night of her death.
Originally from Tring Miss Reynolds was involved with several Vale dog charities and organisations and was besotted with her two pets, Franci, a cross breed, and Kayleigh, a Labrador cross.
Franci was an extra in the hit film '101 Dalmatians' and Miss Reynolds entered the dogs for competitions across the country and had aspirations of training her pets to enter Crufts.
Parents Christopher and Helen, from Buckingham Road, Tring, said their daughter, who was working in the finance department of La Mexicana Quality Foods Ltd, in Faraday Road, Aylesbury at the time of her death, will be sorely missed.
Mum Helen said: "Belinda was a lovely girl, always caring and she seemed to others bright and energetic whatever she was feeling.
"She was loved by friends from all walks of life as well as by her family. She was involved with 'Hearing Dogs for the Deaf'.
"This was her chief charity interest though she supported animal welfare and green issues with an enthusiasm and drive that good causes need."
Dad Christopher added: "She was a cheerful and outgoing individual who liked to get things done, she played an active role in organising activities at her social club.
"For a time she was unable to work but was always willing to help - and in particular helping the charity Hearing Dogs for the Deaf.
"She trained her dog Franci for agility and used to travel all over the country taking part in competitions. She was always happy to do her share of the work, and encourage others to do theirs and played a major role in organising the Aylesbury Canine Training Society's first show last year."
Bucks Herald, 18 April, 2001