H. Cooper's Map of Hertfordshire
1808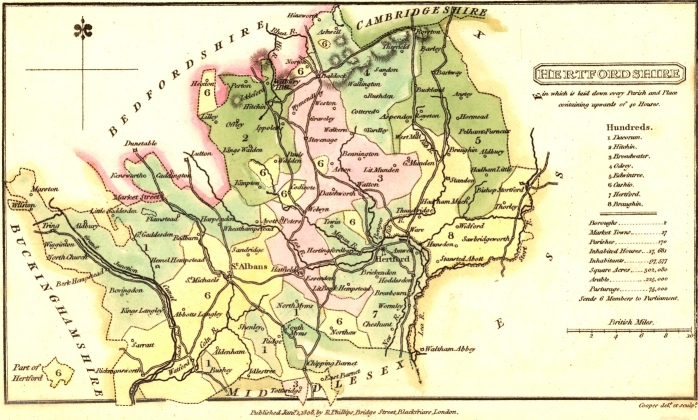 HERTFORDSHIRE

in which is laid down every Parish and Place upwards of 40 houses
Published Jany , 1, 1808, by P. Philips. Bridge Street, Blackfriars, London
Cooper delt et sculpt
The map was printed for A topographical dictionary of the United Kingdom ... Accompanied by 46 maps, drawn purposely for this work, on an original plan. by Benjamin Pitts Capper, Esq.
A note on the title page of the dictionary refers to the publication of the Maps coloured and done up separately, price 12s. half bound.
Map size: 6.9" x 3.9" Scale: One Mile: 0.13"
More information is given in Printed Maps of Hertfordshire.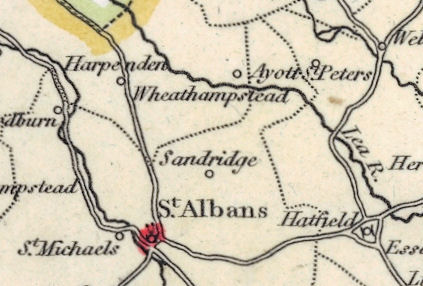 The above detail shows the parish of Sandridge
Page amended November 2008