| | | | | |
| --- | --- | --- | --- | --- |
| | | The Market Place | | |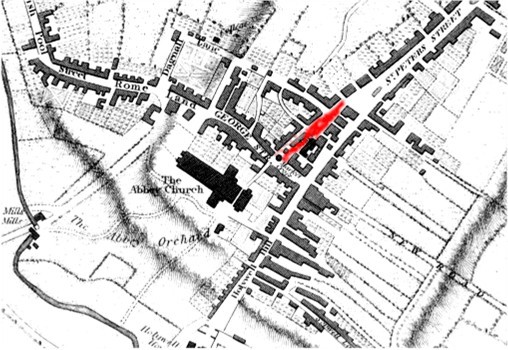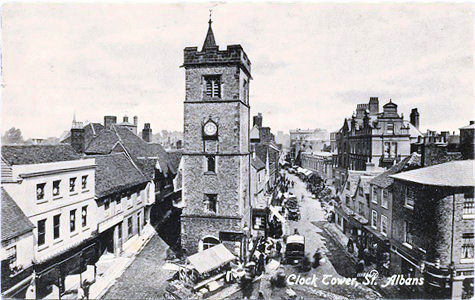 A view from a building on the South side of the High Street showing the Clock Tower and twith French Row to your left and the start of the market place to your right.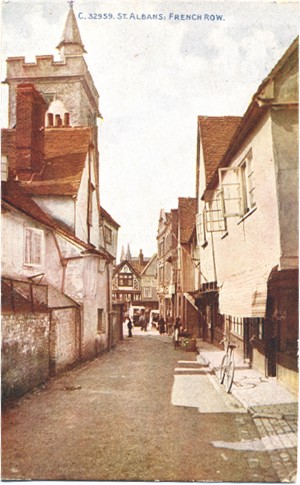 French Row - a narrow alley to one side of the Clock Tower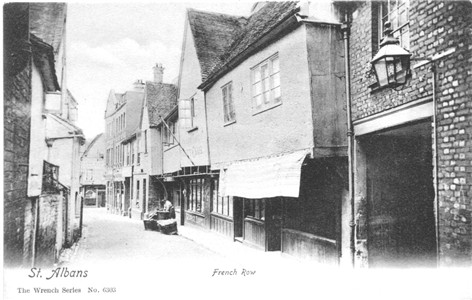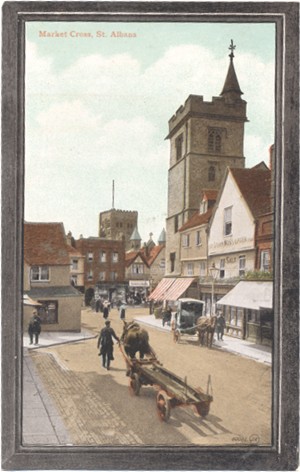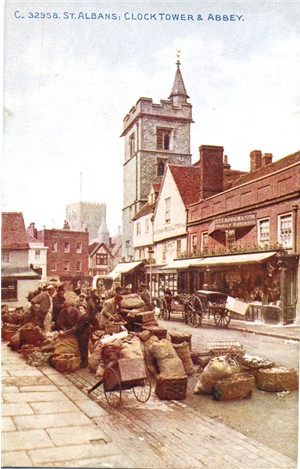 The Lower End of the Market Place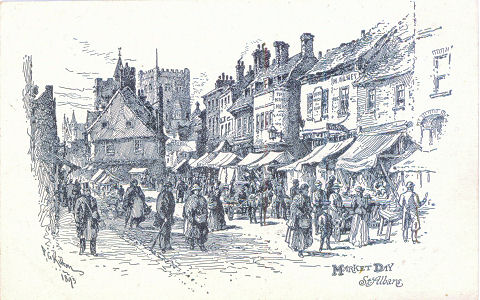 The Market Place, by F. G. Kitton - undivided back post card circa 1902
see The Vanishing of Old St Albans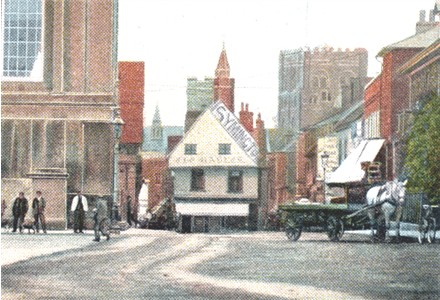 Looking South down the Market place - French Row is behind the cart.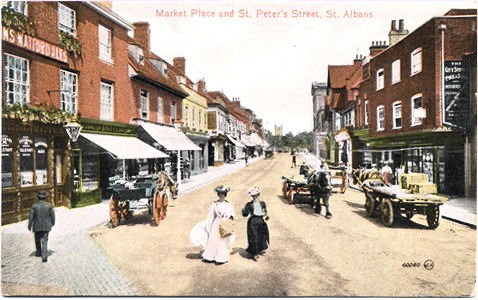 Looking North up the Market Place towards St Peter's Street. The Town Hall is the last building on the right, with the tower of St Peter's Church in the distance.
Proceed to The Town Hall
Hold mouse over the picture for publication details of postcards.
Page created August 2005