ArchSearch

Hertfordshire

Extensive Urban Survey

[Link]

WARNING

Many Genealogy web sites are continually being updated and it is impossible for me to monitor all these changes. You should therefore visit this web site to discover the facilities currently offered.
The Hertfordshire Extensive Urban Survey project began in 1997, as part of the national EUS programme instigated and funded by English Heritage. It was carried out by Hertfordshire County Council's Archaeology Section (now the Historic Environment Unit). All the places surveyed were either urban districts by 1900, or had urban characteristics in the past. The total number of these urban places is 25. They range from the Roman roadside settlement of Cow Roast, which has no medieval or later successor, through a failed Saxon borough at Ashwell, to the market town of Hemel Hempstead founded by Henry VIII. St Albans is not included, as it was the subject of a more intensive Urban Archaeological Assessment under a different English Heritage programme.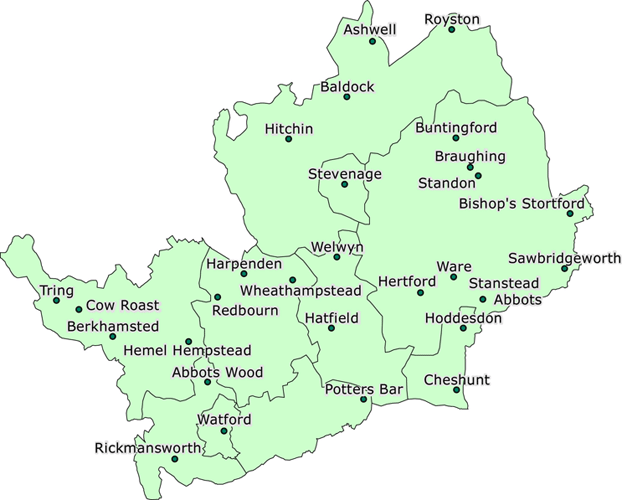 Enter ArchSearch Site to access the pages for each town covered
The entries typically include maps, which show ancient features, including medieval property boundaries, location of key buildings, etc. The supporting text will identify the ancient market place. listed buildings, details of churchs, schools, etc, (some of which may no longer exist) , details of old trades and industries, and a useful bibliography.