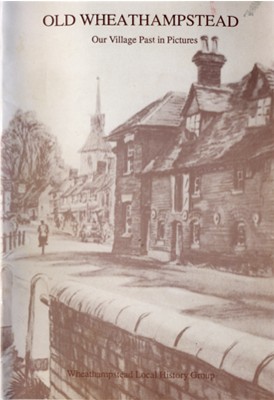 Books on Hertfordshire
Old Wheathampstead
Our Village Past in Pictures
Wheathampstead Local History Group
1991
A5 booklet 36 pages - 2 pictures per page (mainly old postcards)
The pictures are organised under the following headings. High Street scenes; The Mill; The Railway; The Fire Brigade; Local Industry; Marford; St Helen's Church; Village Children; The Folly; Special Occasions; Some Local Pubs; Sports and Entertainment; Gustard Wood; The Cherry Trees; East Lane.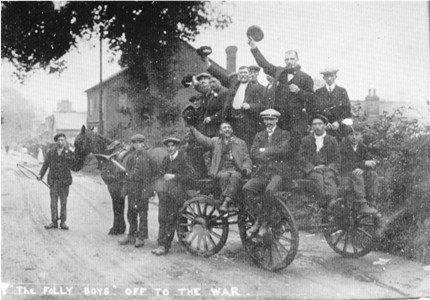 The Folly Boys off to the War.
There is also a sketch map of Wheathampstead showing some of the shops and businesses present between 1880 and 1950.
Unfortunately the quality of the reproduction of the pictures is not good, but can be improved by scanning and digital enhancement, as shown in the example of "The Folly Boys set off to the War". There is no index.
There is a web page for Wheathampstead
Locating Books
At the time this page was last updated a quick search for a copy on sale online was unsuccessful.
Page created October 2006