| | | | | |
| --- | --- | --- | --- | --- |
| | | Inside The Abbey | | |
Enter by the West Door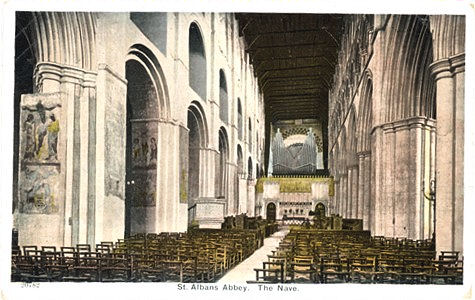 The Nave looking East
| | |
| --- | --- |
| The Nave | Norman & Early English Arches |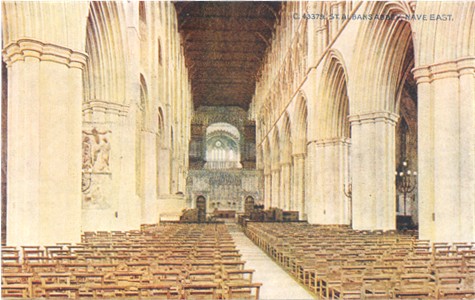 The Nave looking East - a newer card with the organ removed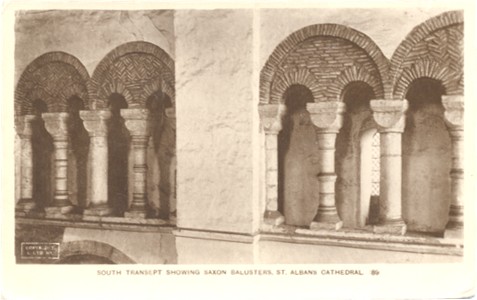 Saxon Balusters, South Trancept

... and the Dean
Walter Lawrance


Bishop's Throne & New Choir Stalls

The Cathedral Interior, St Albans

Knight Collection of British View Cards 156/11


The Choir (looking West)

The Screen
The Reredos was erected by Abbot Wallingford (1476-92) and consists of three tiers of canopied niches - which now contain figures by Henry Hems of 1884-90. The relief inserted into the reredos immediately above the alter is by Sir Albert Gilbert.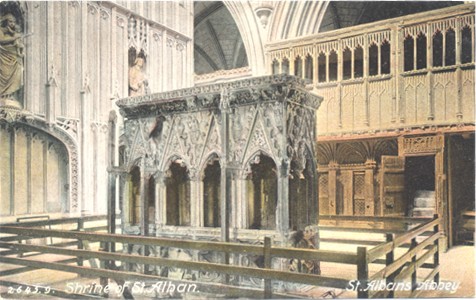 Shrine of St Alban
| | |
| --- | --- |
| Statue of Virgin & Christ | The Lady Chapel |
Return to the West End
Hold mouse over the picture for publication details of postcards.
Page updated June 2006