Advice to Visitors to the

"F S" Resource Pages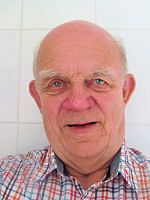 The "F. S." project is a subset of the Genealogy in Hertfordshire Web Site, which is itself one of a number of community sites in the HertsWeb Community Network. It is run by the "resident genealogist" Chris Reynolds and important updates are reported on the blog Hertfordshire Genealogy News. The site is free and non-commercial but if you like the site, or use material from it, you are invited to make a donation to help the Herts Mind Network support the mentally ill people of Hertfordshire, in memory of my daughters Lucy and Belinda.
Chris Reynolds
Searching the "F S" Project
The search facility covers the whole of the Genealogy in Hertfordshire web site and to restrict the search include "F S" in your search.
If you get multiple hits on your search using the "Back" facility on your browser will be quicker than repeating the search. If you get a lot of Hertfordshire pages you have probably failed to put the "F S" in quotes.
Larger Images
If a picture has a blue border clicking on it will either provide more information or a bigger picture. If you use any of the larger images you should acknowledge the source (The Hertfordshire Genealogy web site) and you should also consider saying "Thank You" by making a donation to the site's nominated charity.
Contact - Improving the Site

Over the years the Genealogy in Hertfordshire site has grown through the interaction with the visitors who have asked questions and made comments. This catalogue of "F S" postcards (effectively anything before the First World War nor signed by "F Spurgin") could be even more useful if you can help to fill in the gaps. Please direct any new information, corrections, or other comments to me at chris@hertfordshire-genealogy.co.uk. and it would help if you could include "F S" in the message title. Thumb sized images should be 250 pixels wide (or high).