This page is a tidied up version of the working notes I used during this research project, and records individual cards brought or seen, in order to plan future research, Blue text represents a link to another page, and a blue frame to an image provided a larger image. A grey background is used for similar cards or reprints which are more appropriately discussed elsewhere.
Not a Word to the Wife
Set of 6 cards recorded in
PPCM (March 2009)
There seems to have only been one printing of this set of cards.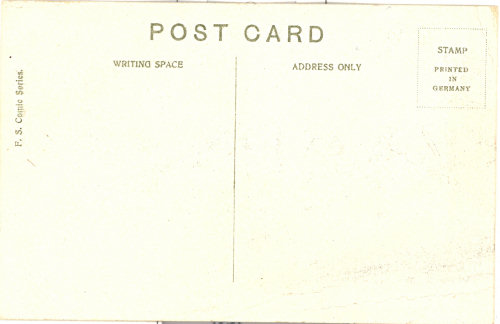 Left margin may be (1) blank, (2) as shown, (3) plus "London View Co. Ltd.".