Lucy Ann Reynolds

3rd October 1964 - 20th November 1985
(photograph taken on her 18th birthday)
Lucy was an attractive blonde who was born, and lived all her life in Tring. She went to Goldfield Infants School, Bishops Wood Primary School, and Tring School. At Goldfield she was in the year where the initial teaching alphabet (ita) was used to encourage reading. She clearly resented the "confidence trick" that had been played on her - although the worst effects were corrected by remedial classes at Tring School. She then went on a two year Home Management and Child Care course at Casio College, Watford. She was also in the Tring St John's Ambulance.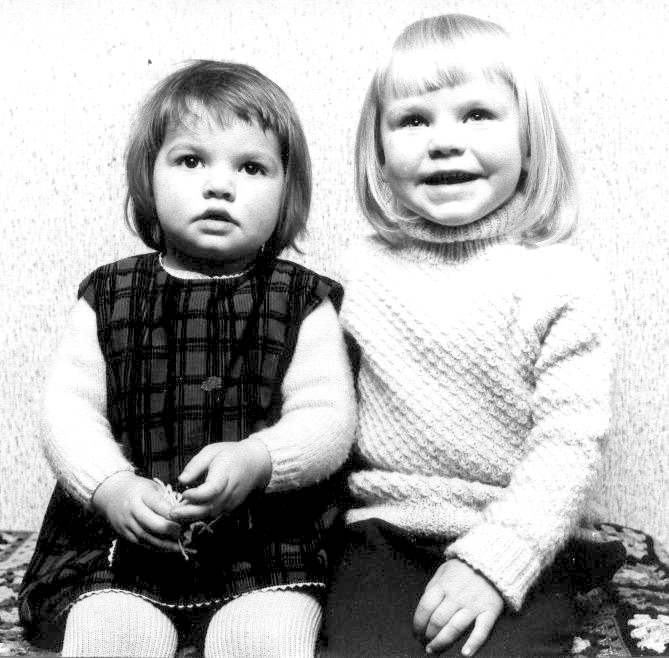 Lucy and her younger sister Belinda (who died after Lucy)
As the two were only eighteen months apart they were very close - although of course they were in different classes at school.
Lucy always had a distinctive character. She was a friendly extrovert who wanted to share her love of life with others. She was of average intelligence, but socially immature for her age. As a child her uninhibited spontaneity endeared her to almost all adults except those who thought that "children must be seen and not heard". She was very fond of young children, who adored her. She assisted in play groups and a local school, did baby sitting and similar duties, and helped a local girl to come to terms with blindness. However the combination of extrovert and immature behaviour occasionally lead her into situations where others took advantage of her naivety. In fact her friendly and trusting nature made her very vulnerable to the predations of the more rapacious members of society.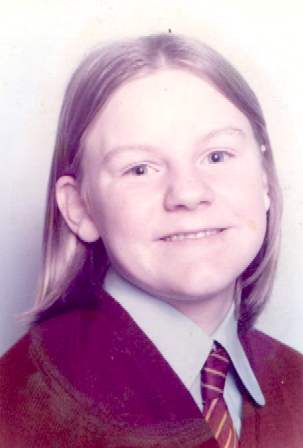 Lucy aged 14 while at Tring School
By the time she had completed her education in 1983 she had matured into a highly presentable young lady, with a kindly manner, an aptitude for looking after children, and a delight in a job well done. She worked as both a live-in nanny in North London, and as a temporary mother's help working from home. She found even short spells out of work particularly irksome as she wanted to be up and doing things. During a temporary nannying job she became seriously depressed and, after some very distressing events, including being held for months on remand, effectively in solitary confinement, in a strip cell in Holloway Prison, she died after falling from a car park in Aylesbury.
Lucy on her 21st Birthday (on leave from Hill End Hospital)
~~~~~~~
Press Accounts Relating to Lucy's Death
Family Press Statement before the inquest
Press Report on Court of Appeal case
Violence of jail women (includes account of Lucy in Holloway)
Welcome to the Muppet House (includes account of Lucy in Holloway)
Insiders (TV programme using Lucy as an example)
Out of Sight - A play about Lucy