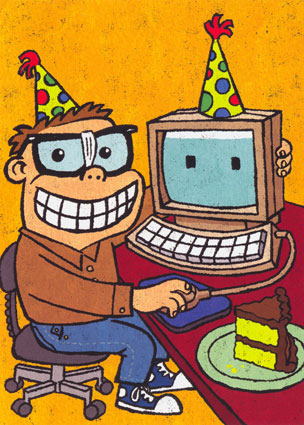 I am the Web Master
My job is to keep this site running, insert new links to external sites, and update pages with additional information. If your require an answer to a family or local history question you should send a message to the Resident Genealogist using Ask Chris
Genealogy in Hertfordshire
Frequently Asked Questions
Tell Me
Messages for the Web Master
---
Tell Me is provided to allow you to contact the Web Master about

Reporting Problems with this Web Site such as broken internal or external links

Reporting new external links - for instance by providing a URL to a web site on a town/village/church etc which includes easily found historical information

Requesting that a web page on the site is put on the "Update list". (A number of pages have been "under construction" for some time, and a number of book pages have very limited information. If you hit such a page please feel free to ask for more.)

Reporting relevant changes in external web sites if my references to it are out of date.

Providing information updating or commenting on existing pages (but use Ask Chris if you ask a question).

Contacting the Web Master if you want to submit a book for review.

Offering a digitized image from an early post card or print which complements information on an existing page.

Other messages to the Web Master
I want to ask a question about my ancestors, or a house where they lived
Such questions should be addressed to the Resident Genealogist using Ask Chris. Questions sent to the Web Master will be ignored if they do not relate to Hertfordshire, or you will be asked to resubmit using Ask Chris after reading the guidelines and relevant Frequently Asked Questions. P
I want to contact a contributor to an existing page
Where a modified email address is given you can contact the contributor directly. Alternatively, if you want your comments to published (at least as far as it refers to Hertfordshire) you may tell me and I will forward it to the contributors on the relevant page where their email account is still active.
I want to contact living friends or relatives
I want to borrow or buy a Book
Information on books, etc., is provided to give examples as to what is available if you look for it. If you are looking for a specific book you should look at the Locating Books page. No book finding service is provided.
I want to employ a Genealogist to carry out research for me.
I want to tell the world about the research I am doing.
This is not the place for you. There are a number of sites, such as Rootsweb and Ancestry, which have excellent facilities for the exchange of family history information. However if you have a web site which contains easily accessible information on the history of a particular town or village in Hertfordshire tell me details.
I would like my book (or my society's book) to be reviewed on the site.
All books reviewed on this site are available to the Resident Genealogist, either in his private library, the local public library, or at HALS for some rare volumes. If you would like to donate a copy to the site for review it will not only be reviewed but also mentioned on the current home page.
We are a local history society or museum and would like to be mentioned on this site.
What does the Web Master do with my message?
If your message is added to an existing answer page your name and modified email address will be added to the page, and the Resident Genealogist may be asked to make additional comments. Details of the changes will be emailed to you and to other contributors to the same page, and the update will be included in the next newsletter.

If your message leads to changes in the web site you should get a "Thank You" email, and normally a brief mention (Christian name only) in the next newsletter.

Unless the message is completely off topic (i.e. little better than spam) you should at least get an acknowledgement of your message.
Page created February 2007