<![if !vml]>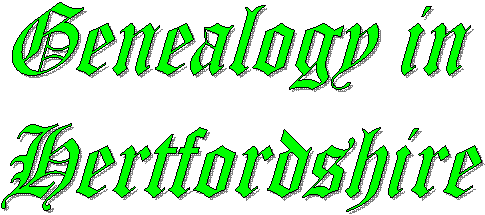 <![endif]>
A Message from the Resident Genealogist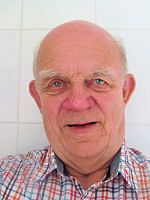 This site was started in 2001 (at the same time as Wikipedia) to help people find their Hertfordshire ancestors at a time when there was very little local and family history online.
A lot has happened since. Originally nearly all the information you needed to carry out family history research was unindexed on paper or microfilm and the aim of the site was to help people to find it. Now nearly all the key records are online on many different (often commercial) sites. As a result the way the site is used has changed. I get far fewer beginner queries - and far more from historians working on specials projects - and also many requests for higher resolution pictures.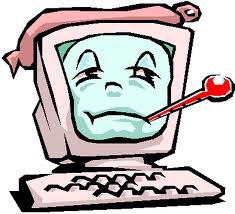 Over the years the site has grown enormously and the software and the computer which supports it, are now obsolete. Old age means that I cannot do as much as I once did, while the increasing number of commercial sites means that I can no longer keep up with all the new online sources. A complete restructuring of the site would be unrealistically expensive. But change is necessary ... and it will be difficult to continue updating the site once the current computer used for maintenance fails as the software used does not run under Windows 10.
A review of the situation shows that the site contains much useful reference material which needs to continue to be available. In addition there is a queue of similar information (including over a thousand postcards) to go on line as time allows. As a result I have decided to continue to run the site as a reference library for historical facts on Hertfordshire, and to cut right back on the more routine family history research and expenditure (in view of the low level of donations received).
I have set the following priorities for 2017:
The site no longer has top call on my time.

Basic maintenance, including corrections and necessary updates.

Use the Newsletter for reporting changes and other relevant news.

Complete and put online existing incomplete draft pages.

Add new post cards and pictures - and continue work on selected photographers & publishers. Medium resolution images (width 1024 pixels) to be made available where appropriate (click on pictures with blue border).

Consider arrangement for long term archive.
While I will still respond to serious Ask Chris questions - for instance from historians writing books - I will no longer consider routine family history queries which add little to the site or where the questioner could find the answer online themselves.
This site is provided free of charge by Chris Reynolds supported by HertsWEB to help you find your Hertfordshire ancestors.
The site was visited over 260,000 times in 2013. The Newsletter gets over 50,000 page views a year.
© Chris Reynolds 2001-2018
In memory of my daughters, Belinda and Lucy