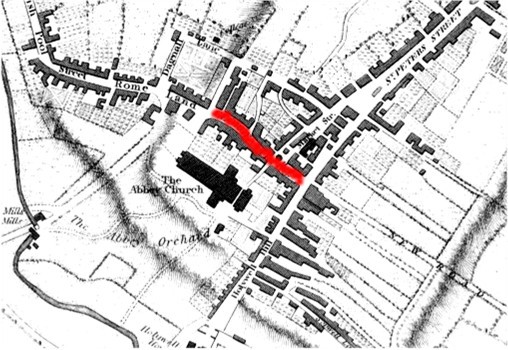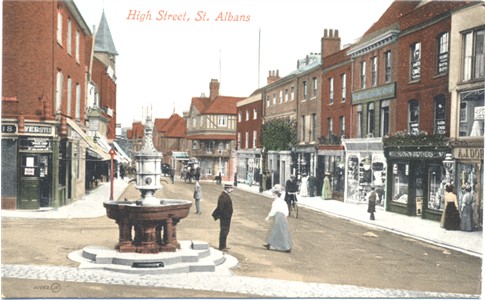 The High Street, looking East toward the Peahen and the Holywell Hill Junction.
[Valentine - Also known uncoloured & unnumbered]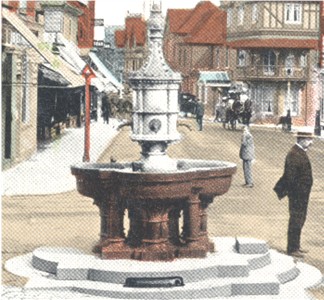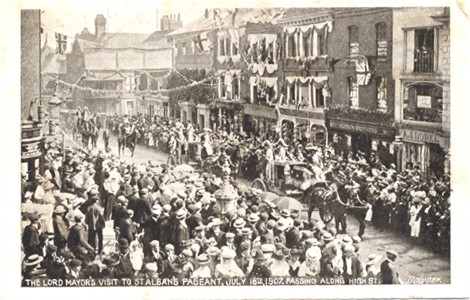 The Lord Mayor's visit to St Albans Pageant, July 18th, 1907
By Downer. For postcards of the pageant see The St Albans Pageant of 1907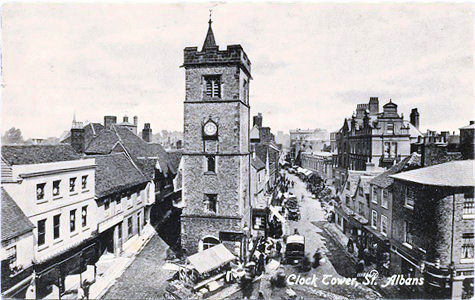 A view from a building on the South side of the High Street showing the Clock Tower and the entrances to the Market Place.
Detour into The Market Place
At the bottom of George Street, where it meets Romelands, you can detour right along Spicer Street and visit the Independent Chapel.
Continue into Fishpool Street
Hold mouse over the picture for publication details of postcards.
Page created October 2005