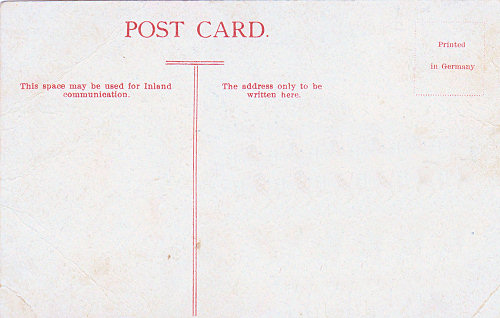 This is a set of 6 cards, recorded in PPCM (March 2009), which was probably prepared for publication with a German printer shortly before the London View Company Ltd folded, in August 1907. The earliest date currently recorded of November 1907 could be because distribution was delayed due to the closure.
All cards have what I call an Inland Germany back and are signed "F S" - and have never been reprinted. However some cards had no publisher details while others describe the publishers as Blum & Degan, Gale & Polden Ltd, H Garner and the London View Company Ltd.
There is an extra suffragette related card signed by "F S" and the status of this is unclear. I have also recorded another "Oh Did He!" card which may not even be by "F S."